We're delighted to report that Anglesey Model Village is now under new ownership and re-opened to visitors in 2019, having previously been closed and abandoned for a number of years.

We've had a fantastic response to this initial re-opening and we're working very hard to bring the model village back to its best and introduce many new additions to the displays (as well as a few extra surprises elsewhere too!). Follow us on Facebook, Twitter and Instagram to keep up to date on our progress.
Opening Hours
OPENING HOURS

January 2022
Open Saturday and Sunday 11 a.m. to 3 p.m. (Closed Monday to Friday)

Last entry to model village 30 mins before closing.
MODEL VILLAGE & CAFE GENERAL ADMISSION
Model Village Entry Prices
ADULT - £5.50
SENIOR - £4.95
CHILD (U16) - £3.95
Baby in Carry Harness or Pram - FREE
FAMILY Ticket - £15 (2+2) or (1+3)
GENERAL ADMISSION ADVANCED BOOKING IS NOT REQUIRED - However, please note that the model village and cafe both have capacity limits. Once capacity is reached, the site may temporarily close to new visitors attempting to access the site.
A 'rule of six' applies to groups visiting us (applies to both the model village and the cafe). A group can comprise of more than six persons where all members of the group are from the same household. Note that children aged 11 and above are included in the count of six persons. 2 metre social distancing to both staff and other groups applies at all times when on site.
Please note that the wearing of face coverings at the model village is optional as it is a fully outdoor setting and therefore is not subject to Welsh Government requirements that apply indoors. For the cafe, it is mandatory to wear a face covering indoors, when not seated. Face coverings are optional for outdoor seating areas. Note, please bring your own face covering; we do not provide them.
Please do not visit us should you (or someone in your extended household) has either:
- a high temperature
- a persistent cough
- a loss of sense of taste or smell
This is regardless of a recent negative Covid-19 test that you may have had.
Welsh Government does advise 'Flow before you go', that is to take a lateral flow test (if you don't have symptoms) before going out, especially when meeting others. If you do have symptoms or have been in contact with someone who has tested positive, please refer to the published Welsh Government requirements for self-isolation.

Should you be visiting as a group, please note that under Welsh Government Alert Level 2, restrictions on group sizes apply. Should you be a large group or a group with special requirements, we do recommend that you contact us in advance of your visit.
NHS WALES TEST, TRACE AND PROTECT OPERATES HERE - Contact details of visitors are collected on behalf of the Covid-19 contact tracing service here in Wales. For each group, we will on arrival, ask for a first name and surname along with a method of contact (e.g. mobile phone number) for the nominated group lead. Supporting proof of identity for each person may also be required. We also keep a record of the overall group size as well as details of your arrival and departure. The data is collected and stored electronically and is then deleted 21 days after your last visit. We will only provide this data to NHS Wales (and that is only when we asked to do so by the NHS Wales Contact Tracing Team). Please note that should you not wish to provide the required information, we are instructed to refuse entry to the site.
NHS Covid19 App - We support the use of the app, with QR codes for checking in located at various locations around the model village. Please note that in Wales checking in via the QR code does not replace the requirement to participate in NHS Wales Test, Trace and Protect described above.
Anglesey Model Village Gift Vouchers
If you're looking for a gift that's a bit different, take a look at the Anglesey Model Village gift voucher. Starting from £10, vouchers can be redeemed against entry to the model village, gift shop purchases as well as food and drink from our onsite cafe too. Click on the link below to create your voucher:
Anglesey Model Village
Newborough
Llanfairpwllgwyngyll
Anglesey
LL61 6RS
Tel: 01248 440477
what3words location
///chariots.attracts.homelands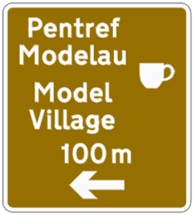 We're on the A4080 located between the villages of Newborough and Dwyran on the Isle of Anglesey. Look out for the brown road signs enroute.
SatNav - Our post code is LL61 6RS. (Note that the post code area in this corner of the island is very large, meaning that post code directions will only bring you to the general locale. We recommend that Anglesey Model Village is set as specific seach criteria in your SatNav device).

If you're travelling from mainland Wales, follow the A55 over Britannia Bridge to Anglesey and take the first exit towards Llanfairpwllgwyngyll. Then take the first main road left (signposted A4080 to Newborough) and we're approximately 8 miles down the A4080, located between the villages of Dwyran and Newborough.
Our car park has spaces for over 30 vehicles, plus there is a dedicated parking area for larger vehicles and coaches.
Train - The neareast rail station is at Llanfairpwllgwyngyllgogerychwyrndrobwllllan-tysiliogogogoch (just say 'LlanfairPG' when buying a train ticket).
We are on the No. 42 bus route which operates primarily between Llangefni and Bangor. On boarding, tell the driver that you would like the bus to stop at the model village. Please be aware covid secure measures may take place on public transport.
Bus - Bus times are available at this link to Anglesey Council:
https://www.anglesey.gov.uk/en/Residents/Parking-roads-and-travel/Travel/Bus-timetables.aspx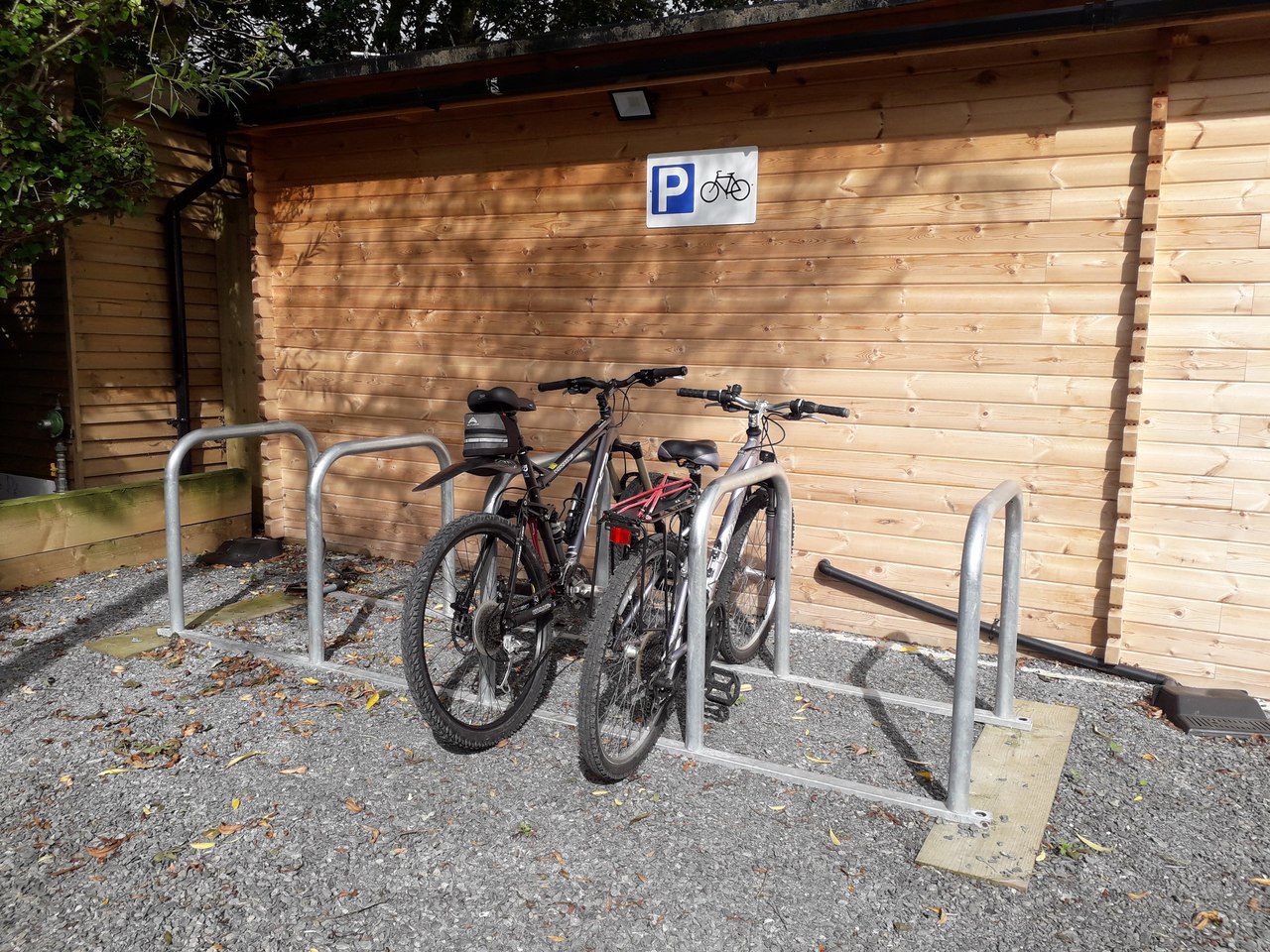 Bicycle - Should you prefer to travel around Anglesey by bike, a bike rake is provided for visitors to use. Please bring your own lock.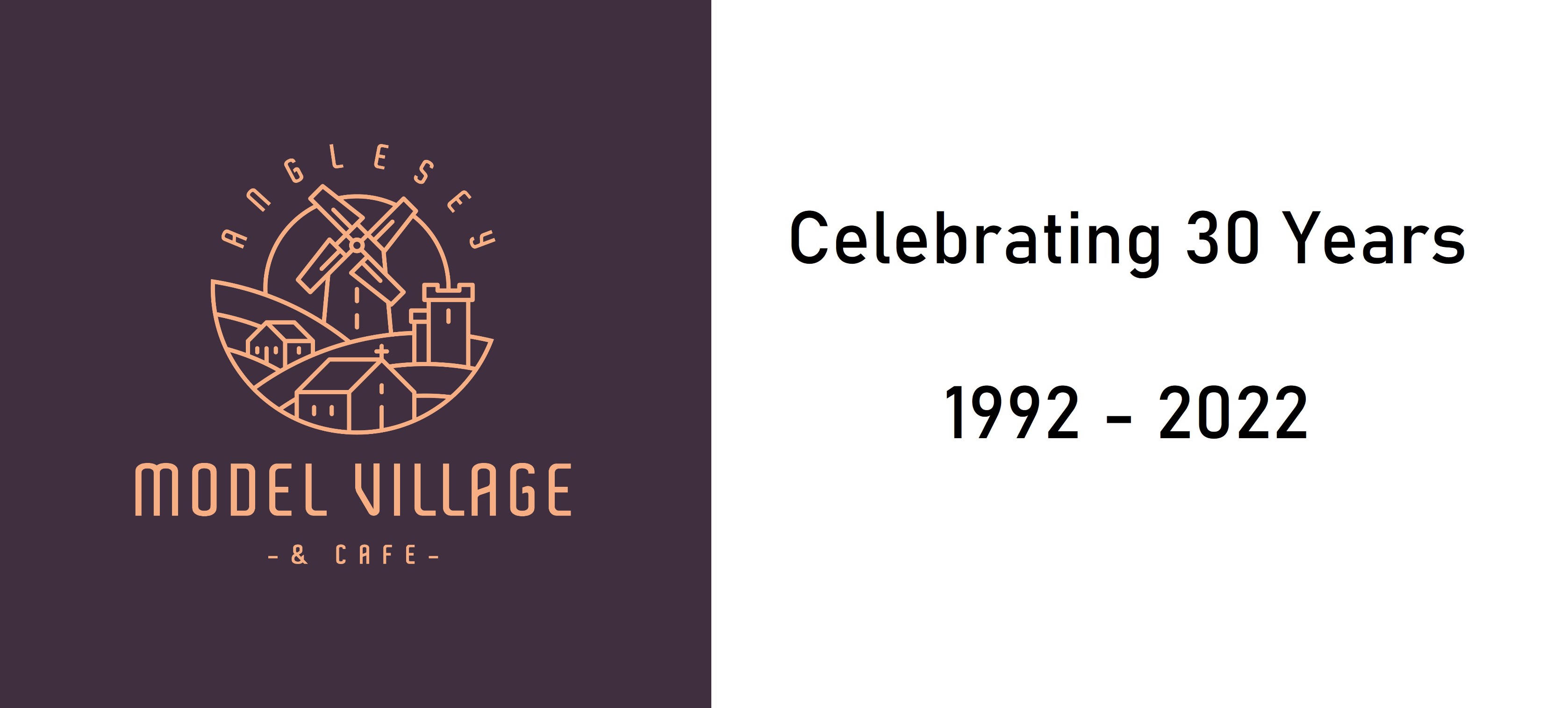 WELSH GOVERNMENT

CORONAVIRUS RESTRICTIONS
(ALERT LEVEL 2)
As from 26th December 2021 and until further notice, Welsh Government has placed this venue under Alert Level 2 Restrictions. In summary, this means as follows:
Wear a face covering (unless you have an exemption) when not seated in the cafe. No face covering is required in outdoor areas of the cafe or when inside the model village.
'Rule of Six' - Meet no more than 5 other people (unless with your household of a larger number). This applies to both outdoor and indoor areas of the premises.
2 metre social distancing to both staff and other groups applies at all times when on site.
'Flow before you go' - Take a lateral flow test if you don't have symptoms before going out.
Please be aware that Welsh Government Coronavirus Regulations may differ to those elsewhere in the UK. Note that Welsh regulations apply to
all
visitors regardless of residency.
MAINTENANCE DAYS

From time to time we have scheduled maintenance days to allow the continuing refurbishment work of the model village to progress. On a maintenance day it may be necessary to close the model village and/or cafe to visitors as the nature of the work can be disruptive.
THE NEXT SCHEDULED MAINTENANCE DAYS ARE MONDAY 1st NOVEMBER THROUGH TO FRIDAY 19th NOVEMBER 2021 INCLUSIVE. Both the cafe and model village will be closed during this period and will reopen thereafter.
MODEL VILLAGE AND CAFE TO RE-OPEN FROM SATURDAY 29th MAY 2021. Note that Welsh Government restrictions and contact tracing requirements apply to your visit. See 'About Us' section for more details.